About Us
To Win the Customer Satisfaction and to Product Best Qualitative Product are the Ultimate Goal Our Company.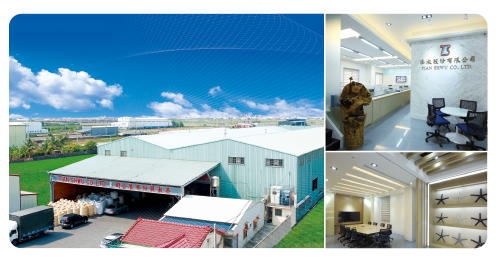 "Tian Shwu Co., Ltd.,"

established in 1984, is an experienced plastic injection molded product manufacturer with decades of experience. We have built a solid reputation in the field and have successfully penetrated markets around the world,including USA,Middle East,Japan,and numerous of countries in Europe.With a full range of facilites,we are capable of producing a wide range of products.From small parts to components,we use advanced technology to manufacture high-quality products.To win the customer satisfaction and to produce best qualitative products are the ultimate goal our company.


With the prolong knowledge of the plastic material and injection products,we present the superior quality to our customers.Further,in terms of quality assurance we have various testing machines that are qualified to meet the international standard.Every process is tested from the material to the product in order to ensure all the processes are strictly controlled.We also focus on the employee knowledge training with the products.Overall,through unfaltering attention to detail we demand to meet customers' specific requirements precisely to meet their satisfaction on quality of the products.In order to be more strictly controlled the quality of the production from the beginning to the end,we establish the plastic extrusion material department.

In addition, our molding department is capable to provide the customer shortest developing period from the new 3D design to completion of producrts all be made from our factory.With molding,extrusion,and injection departments,we are able to provide the best molding and product cost which allow our customer to gain the competitive advantage in the market.
Quality Management Department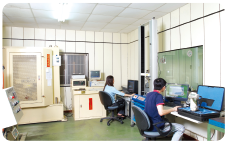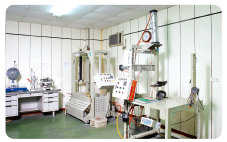 Spectrometer
Static Base Tester
Harden Tester
Material Electric Furnace
Universal Impact Tester
Dynamic Base Tster
Computer Servo Control Material Testing Machine
Vertical,Horizontal Back & Seating Tester
Sample Cutter For Impact Test Machine
Injection Department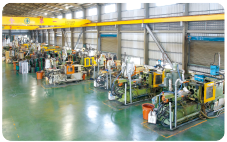 110T:1 Unit
180T:1 Unit
280T:1 Unit
370T:2 Unit
450T:2 Unit
550T:2 Unit
Extrusion Department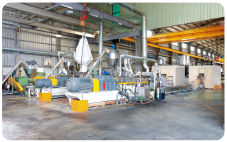 72 Twin Screw Extruder Production Line Machine
62 Twin Screw Extruder Production Line Machine
Extruder Production Line Machine
Molding Department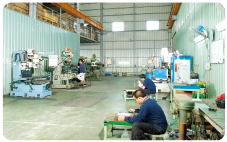 CNC Milling Machine
Milling Machine
Wire Cut Machine
Grinding Machine
Welding Machine
Design Department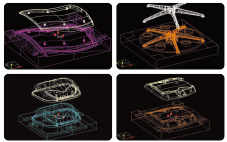 2D Assembly Drawing
2D Part Drawing
Design Package
Prototyping Services